Mission Statement
"Every child possesses unique talents. Our mission is to help each child discover and develop these talents along with the child's self-esteem. By providing praise, encouragement, guidance and superior academic instruction, our program will result in the child becoming a more confident, responsible and productive adult in society."
Bob Harraka, Founder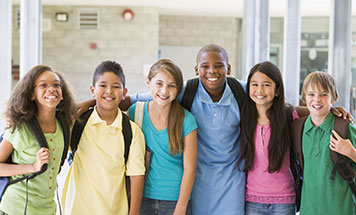 Let's Work Together!
Professional Tutors of America welcomes the opportunity to work with your student(s).  We are an excellent resource that can provide both Regular and Special Education Academic Tutoring (Always 1-to-1).  Professional Tutors of America is also proud to inform you that we are a Statewide California Department of Education (CDE) Approved Non-Public Agency.  We can provide Special Education Related Services including Speech and Language Therapy, Occupational Therapy, Educationally Related Counseling (for students and parents), Behavioral Therapy, as well as Vocational Education & Transition Services.  All services can be provided in person at the student's home, public library, or virtually via Zoom with one of our Licensed/Credential Providers. In certain cases we can also provide our services at the school site if requested.
We have extensive experience working with targeted sub-groups such as Foster Youth Tutoring Programs, Probation Youth Tutoring, Native American Education, and Intervention Programs for English Language Learners.
Professional Tutors of America is proud to partner with over 300 School Districts, County Government Agencies, and Non-profits, helping students build the skills and confidence they need to succeed!
info@professionaltutors.com