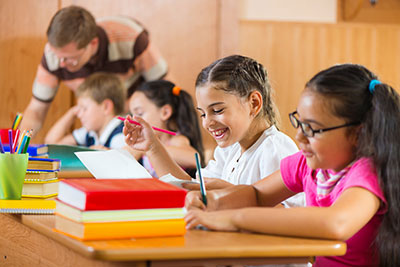 For 40 years, since 1983, Professional Tutors of America, Inc. has provided educational services to thousands of students throughout California and nationwide.  Our company started out first as a tutoring company, and over the years we have evolved to becoming a comprehensive, full-service, Educational Consultant for over 300 School Districts.
We provide Academic Tutoring and Instruction for students in Regular Education Classes as well as Special Education Classes.  We are proud to be a California Department of Education (CDE) Certified Non-Public Agency.  We provide Special Education Related Services including Speech and Language Therapy, Occupational Therapy, Educationally Related Counseling (for students and parents), Behavioral Therapy, as well as Vocational Education & Transition Services.  All services can be provided in person at the student's home, public library, or virtually via Zoom with one of our Licensed/Credential Providers.  In certain cases we can also provide our services at the school site if requested.
We also have extensive experience working with targeted sub-groups such as Foster Youth Tutoring Programs, Probation Youth Tutoring, Native American Education, Intervention Programs for English Language Learners, as well as Military & Veteran Programs that serve Service Members, Veterans, and their children.
Professional Tutors of America is proud to have long-standing, successful partnerships with over 300 School Districts, County Government Agencies, and Non-profits, helping students build the skills and confidence they need to succeed!