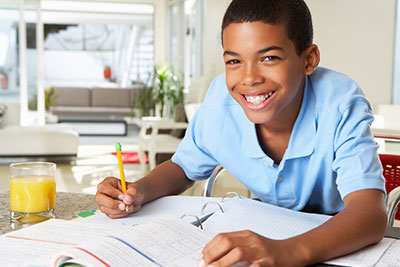 We provide individualized tutoring instruction (always One-to-One) in Reading, Language Arts, and Math, as well as other non-core subjects.  We serve students in all grade levels (from K-12th grade).  Tutoring is done at the student's home, local library, or virtually via Zoom, whichever the parent/guardian prefers. We have been providing one-to-one tutoring for 40 years, and one-to-one tutoring is proven to be the most effective method of learning.  We have a strong, proven record with over 300 school districts, improving academic skills, motivating students, and building self-confidence.
It is important to emphasize the credentials and caliber of our teaching staff. Many other companies are utilizing tutors with high school diplomas as their highest level of education.  Our company has maintained a much higher standard – our tutor employees all have a minimum of a 4 year college degree, with many having advanced degrees and/or teaching credentials.  All of our tutor employees are subject to the same Background Check and Screening Process as Public School District Employees – including a LiveScan through CA DOJ/FBI and providing a negative TB Test.
For more information on Special Education Tutoring, please visit the page entitled Special Education Academic Instruction.